Fine Art Print of Durdle Door at sunrise, Jurassic Coast, Dorset, England
In stock!
Ships in 3-4 working days
Get it as soon as 30th July
Made in UK
Pixel Perfect Reproduction
Made with high-grade materials
Carefully packed to aid safe arrival
Shipping from only £5.10
info Info
style Choices
rate_review Reviews
local_shipping Shipping
verified_user Pixel Perfect
Fine Art Print of Durdle Door at sunrise, Jurassic Coast, Dorset, England
© Guy Edwardes / AWL Images Ltd - All Rights Reserved
Media ID 20496694
A2 (42x59cm) Fine Art Print
The next best thing to owning the original artwork, with a soft textured natural surface, our fine art reproduction prints meet the standard of most critical museum curators
Pixel Perfect Guarantee
Made with high-grade materials
Uncropped Image 39.6 x 59.4cm (est)
Professional quality finish
Product Size 42 x 59.4cm (est)
Our Fine Art Prints are printed on 100% acid free, PH neutral paper with archival properties. This printing method is used by museums and art galleries to exhibit photographs and art reproductions. For general framing we recommend our photographic prints instead. Hahnemühle certified studio for digital fine art printing, printed on 308gsm Photo Rag which is the most popular paper chosen by photographers to create high quality fine art prints.
Product Code dmcs_20496694_842_0
This picture is available as a Framed Print , Photographic Print , Jigsaw Puzzle , Canvas Print , Tote Bag , Greetings Cards , Metal Print , Fine Art Print , Mounted Photo , Glass Frame , Acrylic Blox , Framed Print
Watermarking does not appear on finished products
Full Art Print Range
Our standard Photo Prints (ideal for framing) are sent same or next working day, with most other items shipped a few days later.
Framed Print (£44.99 - £229.99)
Our contemporary Framed Prints are professionally made and ready to hang on your wall
Photographic Print (£24.99 - £149.99)
Our Photo Prints are printed on sturdy Archival Quality Paper for vivid reproduction and are perfect for framing.
Jigsaw Puzzle (£27.99 - £37.99)
Jigsaw Puzzles are an ideal gift for any occasion
Canvas Print (£29.99 - £249.99)
Professionally made, ready to hang Canvas Prints are a great way to add colour, depth and texture to any space.
Tote Bag (£29.95)
Our tote bags are made from soft durable fabric and include a strap for easy carrying.
Greetings Cards (£5.97)
Greetings Cards suitable for Birthdays, Weddings, Anniversaries, Graduations, Thank You and much more
Metal Print (£59.00 - £399.00)
Made with durable metal and luxurious printing techniques, metal prints bring images to life and add a modern touch to any space
Fine Art Print (£29.99 - £399.99)
The next best thing to owning the original artwork, with a soft textured natural surface, our fine art reproduction prints meet the standard of most critical museum curators.
Mounted Photo (£19.99 - £129.99)
Photo prints supplied in custom cut card mount ready for framing
Glass Frame (£22.99 - £69.00)
Tempered Glass Mounts are ideal for wall display, plus the smaller sizes can also be used free-standing via an integral stand.
Acrylic Blox (£29.99 - £49.99)
Streamlined, one sided modern and attractive table top print
Framed Print (£44.99 - £249.99)
Our original range of UK Framed Prints featuring a bevelled edge
Customers also viewed these products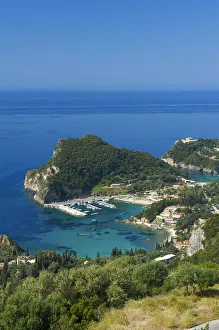 Coast of Paleokastritsa, Corfu, Ionian Islands
Tokaido Shinkansen bullet train passing by Mount

Luskentyre Beach, Isle of Harris, Outer Hebrides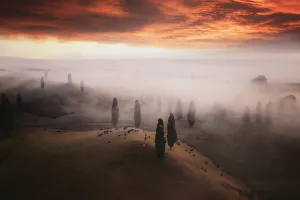 Aerial view of the rolling hills near Matamata at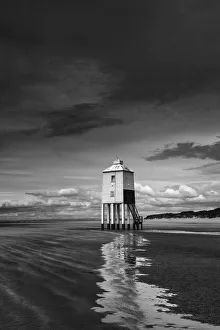 Low Lighthouse, Burnham-on-Sea, Somerset, England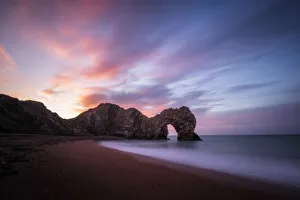 Sunrise over Durdle Door, Dorset, England, UK
Similar items
Durdle Door at sunrise, Jurassic Coast, Dorset
Durdle Door at sunrise, Jurassic Coast, Dorset
Durdle Door at sunrise, Jurassic Coast, Dorset
Durdle Door at sunrise, Jurassic Coast, Dorset
Durdle Door at sunrise, Jurassic Coast, Dorset
Durdle Door at sunrise, Jurassic Coast, Dorset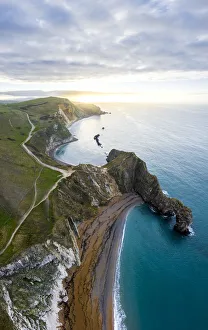 Durdle Door at sunrise, Jurassic Coast, Dorset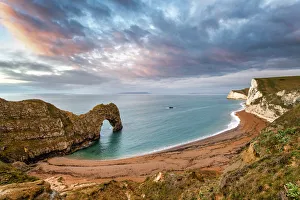 Durdle Door at sunrise, Jurassic Coast, Dorset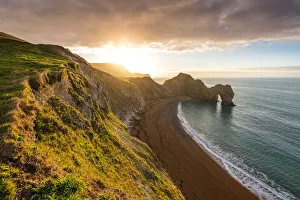 Durdle Door at sunrise, Jurassic Coast, Dorset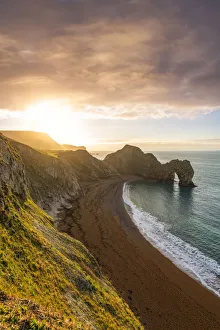 Durdle Door at sunrise, Jurassic Coast, Dorset